A hamlet up a hill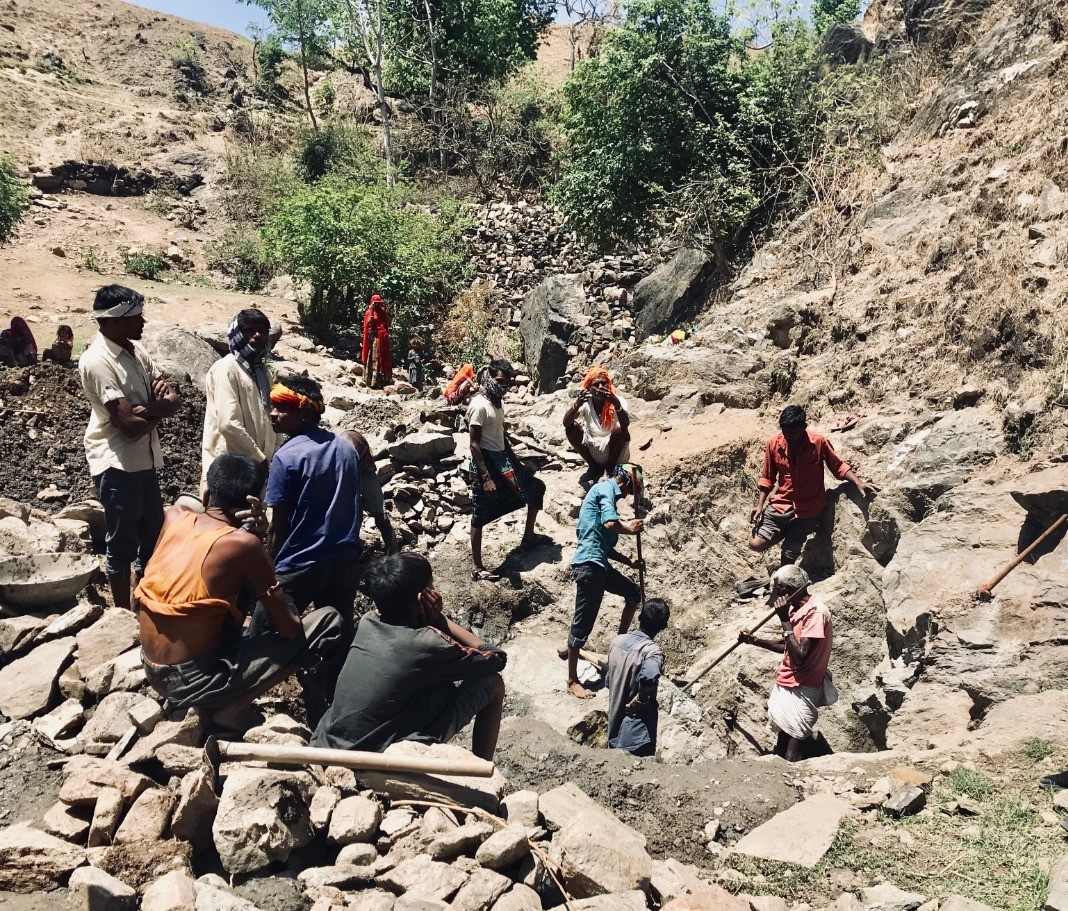 Sulki Mahudi, a hamlet in Patiya village (Kherwara tehsil in district Udaiur of Rajasthan) is home to 30 families of the Meena tribe. The hamlet is nestled in the hills, one and a half kilometre from the main road. The only route a narrow footpath carved on the hill slope from years of passage. Families have small fields surrounding their habitation and cultivate small yields of maize, wheat and gram seasonally. Habitations are kachha structures roofed with clay tiles. Few males migrate to cities but many more find work at labour nakas in Udaipur city 40kms away. Busloads leave in the first bus early morning and return by the last one at night. Women and adolescent girls are employed at brick kilns and local construction sites earning Rs. 200-250 a day.
Collecting water for household consumption has been a challenge for the 30 families in Sulki Mahudi. Wells in the hamlet dried up years ago. The only water source now is a small pond, more like a hole in the rock where water fills up. This water percolates from a stream close-by. Year round filling water, a woman's task in the household, is tedious. The pond which is under a huge cave like rock is about a foot deep. Women sit around waiting to fill a small lota, then transfer water to a bigger pot, repeating this process multiple times. In summers, filling one pot of water can take up to two hours as less and less water trickles down the stone. Villagers have asked the panchayat on numerous occasions to provide a bore well and hand pump in their hamlet. However, since there is only a slender path leading up, equipment and machines required for digging cannot not pass. The matter remains unresolved.   
Owing to the shutdown, people from Sulki Mahudi are out of work. They resolved to improve their situation and began digging a well. They received the support of a local NGO for procurement of raw material. Daily, about 30 men and women toil -- digging, breaking stone and are determined to complete work before the summer gets harsher and temperatures rise even more.
(This diary was filed on 04May2020)
(Pictures by Hyjel D'Souza)